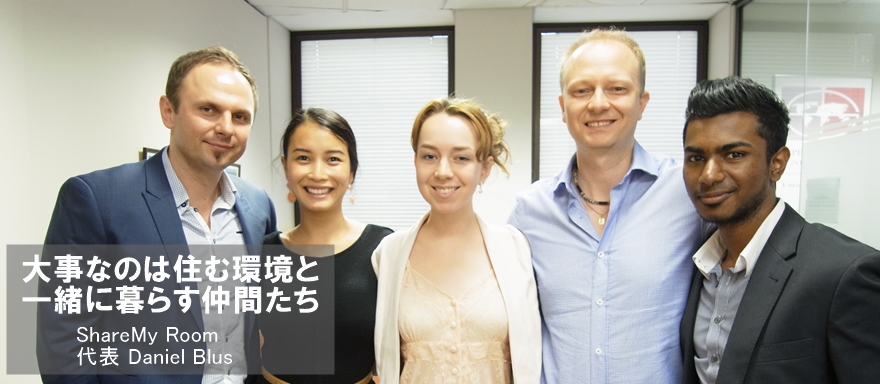 ShareMy Room offers top quality service to guests from around the world
ShareMy Room is currently looking after 75 properties in Sydney as of April, 2015. The company offers a safe and reliable service that responds to the needs of its guests with an international team of staff being able to speak at least two languages each.
Daniel, the owner, is European. You may be wondering why he chose Sydney as the place to start his sharehouse business. What kind of sharehouse does a person working in an industry outside of his home country strive to achieve? Daniel himself is a bright and energetic man who always makes sure that his international guests are having a great time regardless of the struggles they may be experiencing in their daily lives.
Daniel previously worked in marketing dealing with international exchange students before choosing the real estate route. We ask him a few questions today.
---Firstly, tell us about ShareMy Room.
Daniel  ShareMy Room is a company based in Sydney specializing in share accommodation. Our company has been in the business for 10 years. We've made a great impression in the industry as a gateway to independent, off-campus share accommodation in Sydney.
---Why did you decided to get into the sharehouse industry?
Daniel  I felt that there weren't many comfortable apartments in Sydney that guests made guests feel safe and secure. Most of the apartments are in conditions that could have them shut down at any given moment, with properties in filthy states or are crowded with so many people it's illegal. Our company is changing the industry by establishing and providing shared accommodation in line with the law that is comfortable and convenient.
---A comfortable living environment is important, right. What do you think is the ideal sharehouse?
Daniel  The ideal sharehouse should be a fully-furnished house with a clean and comfortable environment, of course. It's also important to have good internet access. Large numbers should be avoided with private rooms for 1 or 2 people. A location close to the city is always popular. Houses in locations far from the city lose their appeal.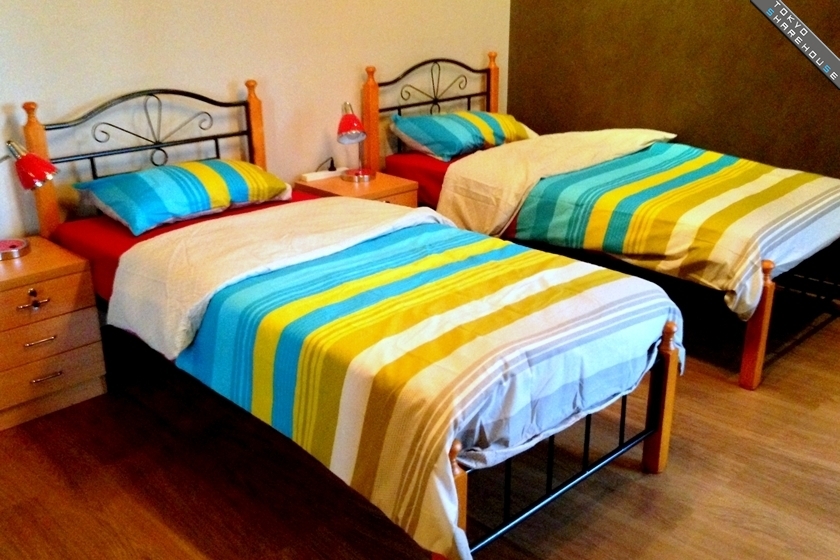 ---Are there any difficulties in accommodating guests from all over the world in Sydney, a place full of local color?
Daniel  Throughout our 10 year history in the sharehouse industry dealing with people from many different countries we have learned the best way to serve guests who can't speak English at all, and also guests with bad attitudes. Experience helps to improve service.
---What is the company's goal for 2015?
Daniel  Our goal is to increase number of properties we have from 75 to 100. By doing so we will be able to provide accommodation for 600 people.
Desire to deepen interaction between sharemates through daily life in shared accommodation
---You spoke earlier of your desire for guests to enjoy their social lives to the fullest living in your houses. What kind of things do your guests get up to?
Daniel  Our house guests interact by cooking, eating and drinking together. I hear some houses periodically have BBQs. The best thing about living in a sharehouse is the opportunity to make friends with people from different countries and engage in language and cultural exchange. We may be on the management side of things, but as long as they're not a nuisance to the neighbors we have no problem with our guests getting to know each other better!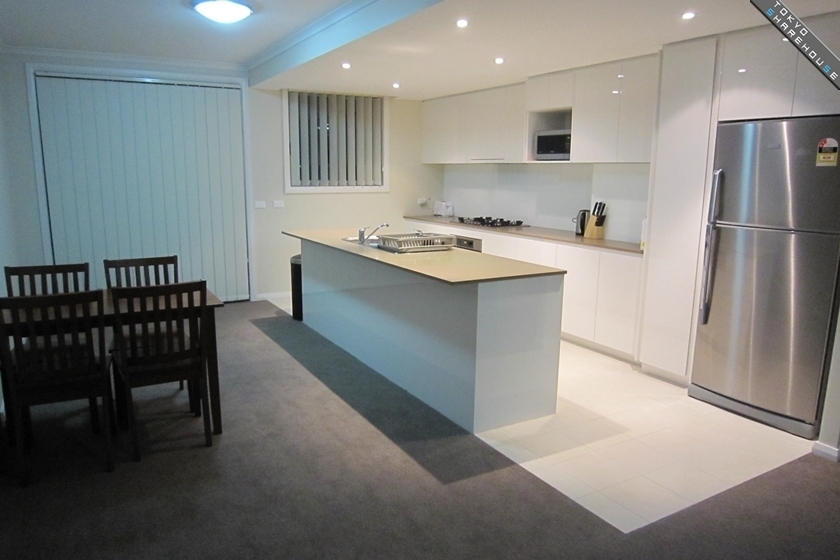 ---What's the best way to enjoy life in a sharehouse, and what should a guest know about sharehouse life?
Daniel  The best way is to make time to hang out with your sharemates. As long as you are not bothering your neighbors or the other sharemates you should try to create opportunities for interaction, such as making popcorn and watching movies or having a chat over wine.
---Do you have any sharehouse advice for people who want to come to Sydney?
Daniel  Avoid living in an apartment with a large number of housemates, particularly 'key share' properties as there is a high possibility that these places are illegal. When moving in and paying bond or deposit money, be wary of owners who don't seem to want to show you their identification. Always request a receipt when making a payment. Unfortunately Sydney still has its fair share of illegal properties, and as such it is wise to look after yourself in order to avoid any trouble.
---It's especially important to look after yourself overseas. Thank you so much for taking the time to speak with us today.
As in Japan, it's quite a task to convince a property owner to use their house as a sharehouse in Sydney. The fact that Daniel and his team have 75 houses under their management speaks for their accomplishments and reliability.
ShareMy Room also provides a safe and reliable airport pick-up service, accepting requests from outside of Australia. What a great service to make your feel at ease.
Daniel is always positive and cheerful, and I believe that it's in his nature to bring people together, gaining trust from all those around him. His company goal of 100 share properties is surely not too far off! We look forward to see more of Daniel in the future. We'd like to thank him again for taking the time to speak with us.